Registration is now open for the 2021 Shorthand Summer Seminar!
Visit the British Columbia Shorthand Reporters Association website to purchase your ticket to the summer seminar today!
Ticket prices are $50 for students, $99 for early birds, and $125 for non-members or late buyers. Any member of any Canadian shorthand association is eligible for the early-bird ticket price.
There will be door prizes. There will be CEUs. There will be a discount code for Realtime Coach. There will be speakers.
The event is taking place June 27, and the times are 9:00 a.m. to 12:30 p.m. Pacific Daylight Time, 10:00 a.m. to 1:30 p.m. Mountain Daylight Time, and 12:00 p.m. to 3:30 p.m. Eastern Daylight Time.
Remotely hosted Canada-wide, the shorthand summer seminar is open to shorthand writers across Canada.
Check out our lineup of speakers for the 2021 summer seminar:
Ian Sutherland: Reporting at the Senate
Learn about the infrastructure and processes of the Senate of Canada and what it takes to be a Parliamentary Reporter.
Ian Sutherland, RMR, CRR, began his career as an Official Court Reporter with the Alberta Department of the Attorney General (1981-1987). Since then, he has been a freelance court reporter, broadcast captioner, CART provider (onsite and remote),and a software trainer. He currently works as the Chief of Production for English Hansard in the Senate. He has held various board positions with the ASRA (Alberta Shorthand Reporters Association) and is a member of the NCRA (National Court Reporters Association) and the CSRAO (Chartered Shorthand Reporters Association of Ontario).
He has provided remote and onsite CART in corporate and personal settings, both in Canada and abroad, for workshops, conventions, webinars and meetings with numerous federal, provincial, civic and public organizations.
Personally, Ian enjoys spending time with family and friends, hiking, mountain biking, travelling, reading, yoga and fitness. 
Marybeth Everhart: Overcoming Test Anxiety
Learn how to improve your test-taking outcomes.
Marybeth Everhart, MA, BA, RPR, CRI, CLR, CPE, began reporting in 1980.  She has been a freelance reporter in the Baltimore-Washington area; and an official reporter in Brisbane, Australia. She is now the National Marketing Manager for Realtime Coach and works closely with reporting schools, firms, and court systems to improve skills for students and working reporters.
She has served as a member of numerous NCRA committees and is a contributing editor to the Journal of Court Reporting. Marybeth also has a Master's Certificate in eLearning and a Master's Degree in Educational Technology. 
Heather Cross: Desk Yoga
Learn stretches to help prevent carpal tunnel and other repetitive stress injuries.
Heather Cross is a certified mindfulness and yoga instructor, freelance criminal defence lawyer, legal writer and the mother of two boys.
Heather began practicing yoga in 2002, shortly before entering law school. Throughout law school and beyond, yoga has been a constant companion that helps to keep her centred and grounded. In 2006, she became a certified yoga instructor and she has been teaching yoga since that time in various venues, including workplaces.
In 2014, Heather became a certified mindfulness instructor. Mindfulness has increased her ability to weather life's ups and downs, to live in and appreciate the present moment and to find more joy in life.
In 2018, Heather opened Here and Now Studio, a yoga and mindfulness studio, in Ottawa. She teaches yoga several times a week and has facilitated wellness courses and workshops for various organizations, including the University of Ottawa law school, the Canadian Institute for the Administration of Justice, the Department of National Defence and the Ottawa Mindfulness Clinic. She is currently leading online mindfulness groups for correctional, probation and parole officers with the Center for Mindfulness in Public Safety.
This event is closed.
We hope to see you there!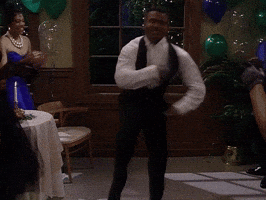 For more news and events for shorthand writers, be sure to check out the British Columbia Shorthand Reporters Association's Classifieds, News, & Events page.